While you stay at Villa Ottilia we try to assist in every possible way to find activities, trips and tours which fits your personal preference.  In order to give you an idea of what is available we have put together a list of anytime activities as well as seasonal;
As a new year begins we have heaps of Citrus fruits in Puglia, to stroll around the groves at this time of the year when  most parts of Europe is covered in snow gives a true feeling of healthy & sunny bliss!  Here is a photo from winter 2010;
In February it is carnival times here as in many places around the world, take part in the spectacle or be a bystander;
Right around Carnival up until Easter the time for Artichoke Lovers is here, you buy them by bundles of 10 or 20 for practically nothing.  In our guest-kitchen you can cook up a storm or why not order a Artichoke feast from us and I promise to deliver;
Spring & Summer, needless to say the fruit trees are flowering and the sun is drying up what might have been left of the winter rains.    Throughout the summer months the little towns in our vicinity is busy with markets, celebrations, music and so on.  We assure you that everyday of the week there will be one thing or another to take part in!
August, this is the time when all Italians have their vacation so the otherwise empty beaches and streets almost fill up!  This is also the time for the number one event in Oria: Medieval Week!
Oria is divided into 4 sections, with the help of flags you can easily figure out which section you are in as you drive around.  These 4 sections come together in a battle "Torneo dei Rioni" the second week of August.
Saturday evening the parade circles Oria and brings the whole town to a very festive standstill. Sunday is the big day when the quarters defend their pride in a battle. http://www.torneodeirionioria.it

In August the beaches are full and the sun is blasting  but this is also the time for fig harvest.  We can assure you that there is enough figs in our garden to fulfill the dreams of any fig lover!  The season for figs extend into October thanks to the many varieties offered and somehow figs seem to always bring  a smile on any guests face!  Could it be the extremely high prices in the North of Europe or is it just the taste that entices all?!
The grapes are harvested in September, preferably before the first rain after summer.  During this time you can enjoy a visit to a nearby winery to really follow each step of the process.
Enjoy the wine of the year "Vino Novello"  for the first time on November 6th, during this week Oria offers a wonderful market in the historical center, where you can ejoy local produce, wine and music all night long.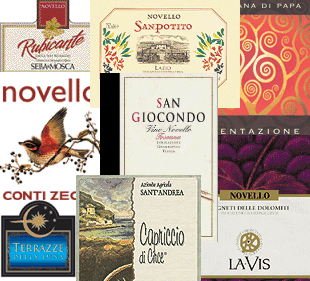 All year round we arrange activities such as;
Wine tasting and tour of the winery at Feudi di San Marzano, a wine cooperative which produces award winning wines year after year and has wonderful staff which gladly welcomes Villa Ottilia's guests.
Deli and Wine tasting at Officina del Gusto, by Selectus.  A beautiful deli in the heart of Oria which serves up quite a feast and offers transportation with their own little van for those of you who wish to leave the car back home at Villa Ottilia.
Cooking classes, we have a wonderful lady who knows how to prepare any of the specialities of Puglia you might desire.
Massage,  Stella is our massage therapist and she brings her table around as soon as we call!  Her abilities are well known around Italy and she has patients from North to South so make sure you book your massage well in advance.
Hairdresser, we have realised that the prices here in Oria are very low compared to most other places in Europe. Let us know if you wish to visit Annalisa while you are here and we'll make the appointment for you.
Optician, in 4-5 business days you can have your eyes meticulously tested and receive your new glasses. Needless to say they have all the latest styles, we are after all in the designer mecca of Europe!  Villa Ottilia's guests receives a generous 25% discount!
Wedding planner, are you considering to tie the knot while in Puglia? Let us know and we'll connect you with Gabriella, a true pro who can make your day memorable.
Links:
Any other requests are of course welcome and we will do anything within our power to make it happen!