We would like to wish all our Wonderful Guests and Guests to be A Blissfull Holiday Season and  A Prosperous Year Ahead!
Instead of Christmas cards and gifts this year we have given a little something to those in greater need than any of us, through UNICEF.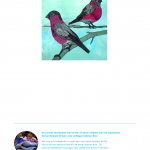 Hope to see you in 2015!
Linda, Rita & The Dogs